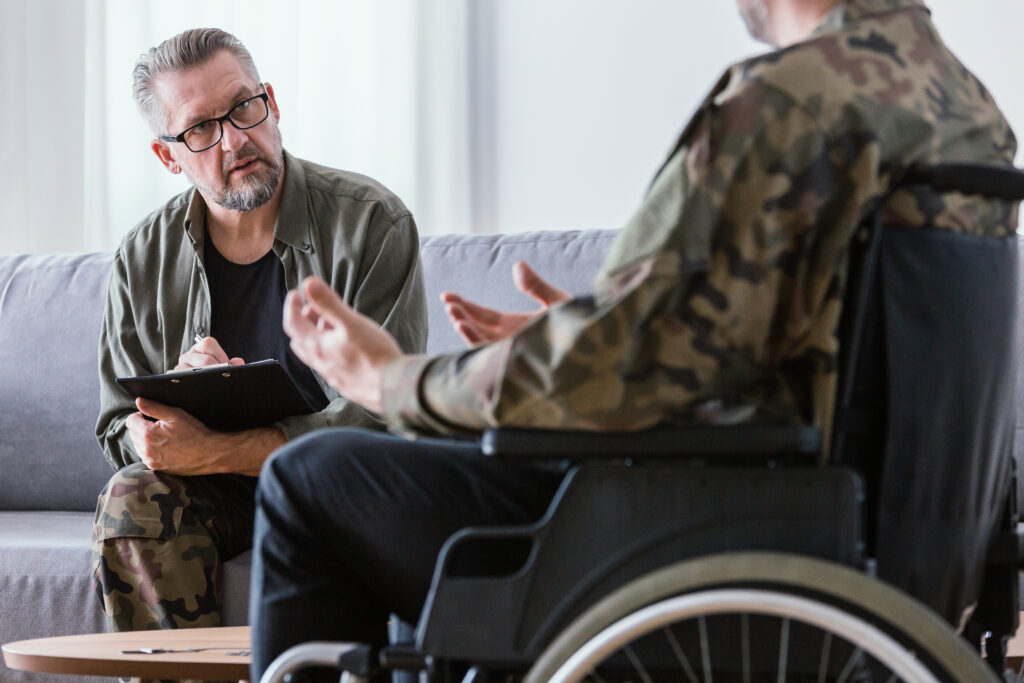 The Veteran's Administration provides a variety of benefits to our service members upon their separation from service. What may not be known is these benefits are not automatically provided to veterans when they leave the service. Many of these benefits have to be applied for through long and arduous forms, medical documentation, and often their entire service record. Filing for these benefits may entitle you to a monthly payment dependent on your injury. Many veterans choose to file on their own, and there are multitudes of wonderful resources to help with that, but if you are already dealing with a disability, the stress and work associated may lead you to seek assistance. Now attorneys are allowed to assist veterans in filing for disability, appealing adverse decisions, and determining all the benefits.
Disability compensation claims are for veterans who were injured during their service or had a prior injury exacerbated by their service. This is the most common type of claim that most people will think of and that most veterans will seek entitlement. In these cases, the veteran must apply and through their medical evaluations and VA records, a Regional Office (RO) will make several determinations. First, they will decide through the VA framework whether the veteran is entitled to compensation. If they deem the veteran entitled to compensation, they then decide what conditions entitle them and what percentage of disability the condition or conditions to which they are going to receive. The Code of Federal Regulations provides the percentages. The VA then applies its table of compensation rates to determine the amount the veteran will receive monthly. Compensation will be based on limitations of the conditions and maybe your ability to work.
One of the common claims that branches off is Total Disability due to Individual Unemployability, or TDIU. These claims arise when a veteran has one or more conditions that limit their abilities to the point that it is impracticable for them to maintain gainful employment. With these claims, the veteran must have at least one disability rated 60% and have it affect the ability of the veteran to maintain substantial gainful employment.
There are also VA pension benefits. These benefits apply to veterans over the age of 65 who have a service-related disability or have a permanent total disability and have little to no income. As with disability compensation, certain qualifications are required to receive these benefits.
Furthermore, there are a variety of stipends and financial assistance programs ranging from small business support, home care, and life insurance plans. Our veterans have given much of their lives to serving our country. At Ludlum & King, LLC we seek to use our time and energy in serving each one of them that reaches out for our services. If you have questions about veteran's benefits that you, a friend, or a family member may be entitled to, please call us for a free consultation today.